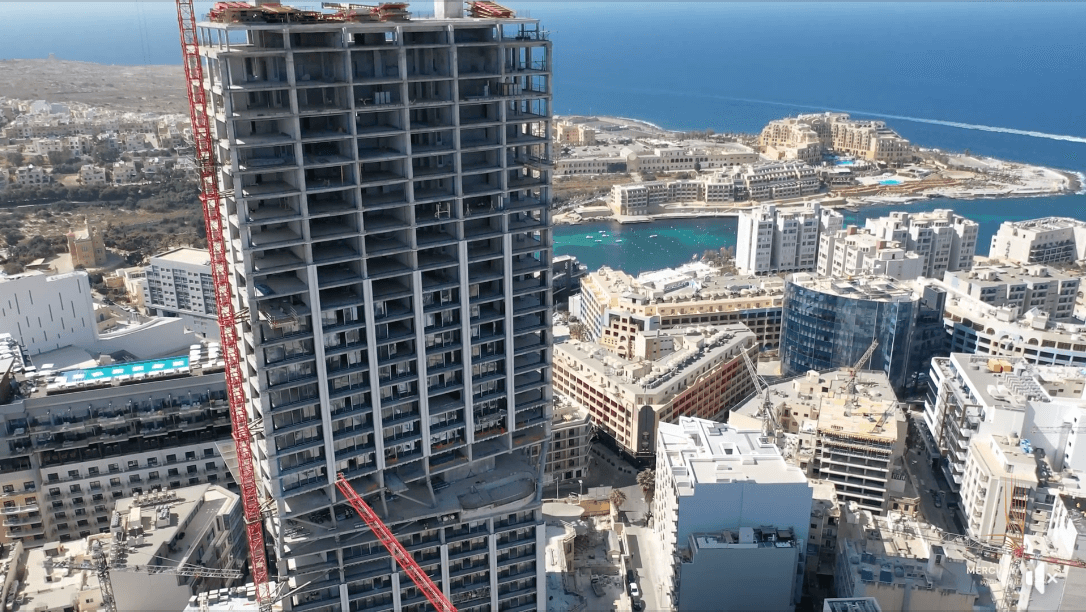 Over the past years, a wave of new construction has redefined Malta's skyline. New luxury apartments continue to be the driving force behind the island's vertical growth spurt, but some condominium, office, hotel, retail and educational projects are also in the mix.
Rising 125 meters to claim the title of Malta's tallest building, The Mercury Tower is hard to ignore. Designed by starchitect Zaha Hadid and developed by J. Portelli Projects, the St. Julian's Tower features a striking GFRC facade along all the floors and blown through the unoccupied twist floor levels, with a continuous linear colour changing light drift embedded within Zaha Hadid's distinctive facade curves.
The Mercury Tower will deliver over 300 residences, 130 hotel rooms and residential suites when it opens in 2022.
Watch the video clip below, showing recent developments on site.
To learn more about Mercury Towers by Zaha Hadid Architects visit mercury.com.mt